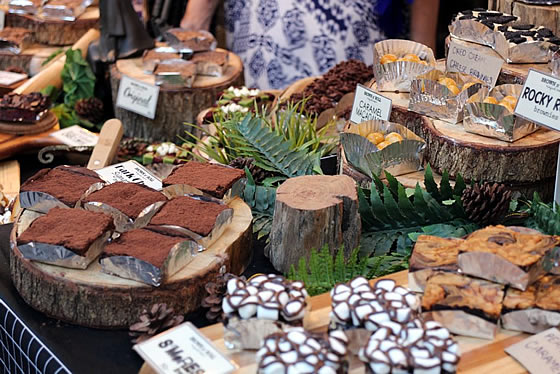 A light snow had fallen in the night over the Deux-Sèvres department of France. The hillside town of Parthenay was looking beautifully wintry as the medieval walls of the old town glittered frostily and the river below reflected the cold blue sky. From a distance it looked like a Christmas card.
Of course, that was usually the best way to look at snow. Close to, it could be less charming, especially without adequate clothing.
But Marion de Lœngbærrow didn't have that problem as she stepped out of the house on Rue Faubourg Saint-Jacques that Kristoph had bought in the early nineteen-sixties as a quiet getaway. She was wearing fur lined boots and a warm suede coat with hat, scarf and gloves. She found the cold air excitingly bracing as she made her way towards the Rue de la Vau Saint-Jacques, the historic street inside the old medieval walls of the town. There were exciting sounds drawing her towards where, though the cobbled way was barely wide enough for two cars to pass, that width had, nonetheless, been lined with stalls for a Christmas Market.
It was a charming assault on all of the senses - gaily hung tinsel and crepe around the stalls, twinkling lights running off a slightly noisy generator strung around the lampposts, enticing smells of rich, luxury foods mingling with the warm scent of wax candles actually being made in front of a small group of onlookers, Christmas music from a guitar and accordion combination and the friendly chatter of the people over it all. Many of the food stalls had delicious samples to taste and Marion spent some time carefully admiring with eyes and fingers some yards of delicate French lace.
It was the sort of thing Gallifrey didn't have. Even in the little towns of the southern plains there were no outdoor markets where the word 'bustling' was appropriate. Even if they had them, the arrival of an Oldblood would mean the bustling would cease and the crowds of shoppers would stand aside as she passed while the vendors would bow and do their utmost to please her with their wares.
For bustle and excitement, and not being treated like royalty, the market at the capital city of Xian Xian was possibly the best with its spices and silks and fine ornamental china, but the Christmas market here on the Rue de la Vau Saint-Jacques was almost as fabulous.
With only two days to a traditional French Christmas Eve, she had a lot to buy, still. Some of those newly made candles for a start. She stood for a little while near the tubs of hot wax as the chandler dipped long lengths of wick over and over, building up the slender, tapering candles. They were made in pairs joined by a loop of wick that was snipped at the top to separate them while the bases were trimmed with a sharp knife and the left over wax returned to the tub. Some were left white, others finished with gold or silver coloured wax that would look festive on the Christmas Eve dinner table.
Next she had to find nativity figures for the traditional crèche on the drawing room sideboard. There were several stalls selling those, some cheap and gaudy mass produced sets made of plaster of Paris or moulded resin, some very fine quality hand crafted models. Marion was torn between the china figures with bright enamel painted colours and the wooden ones she watched actually being carved by a patient old man at a simple and unadorned table.
In the end, she bought both. She could afford it, after all, and there was no reason why not. It wasn't blasphemous in any way to have two nativity sets. She was a tiny bit surprised to find that a French Crèche had more than the traditional figures in it. As well as shepherds and Wise Men, any number of village people could visit the Holy Family. She bought a boulanger, boucher, poissonnier, meunier, pêcheur, rémouleur and a vendeur chaud de châtaigne. She might have chosen a dozen more such characters if Rodan hadn't arrived at her side with a basket of her own purchases.
"Mère," she said, speaking French as she did when she was in France. Rodan was fluent in French and three dialects of Chinese without any help from the TARDIS translation circuits. "I ai acheté les fromages."
"Oh, thank you, my dear." Marion looked at the selection of fragrant French cheeses in the basket. A dinner plate sized wheel of camembert wrapped in greased paper was essential to a French Christmas Eve dinner, the Reveillon de Noel, eaten on the return from the Midnight Mass. A varied cheese board also had to be left out for helping oneself during the Christmas day. Tradition dictated that three kinds of cheese, made from the milk of a cow, a sheep and a goat must be represented on the board. Rodan had made sure that the tradition was fully upheld.
"Where are your père and grand-père?" Marion asked, referring to Kristoph whom Rodan had always called Father in any language and her only blood relation, Arges Mielles, who was their guest for this simple French Christmas.
"Grand-père is looking at tooled leather goods at a booth over there," Rodan answered. "Père Kristoph is talking to le curé and le maire about the Midnight Mass. They are asking Père to read one of the passages from the Bible that are in the service."
"They shouldn't do that," Marion sighed. "We are only visitors to the town. That honour should go to regular Mass goers. I'm afraid they are just being snobs because they think Kristoph is an English aristocrat who likes to come to Parthenay for the quiet life."
Except that he was an aristocrat of a planet nobody in France had heard of, the parish priest and town mayor were almost right. But the fact that he came from a world where Christianity had never been heard of made it even more inappropriate.
"It's all right," Rodan assured her foster mother. "Père is letting them both down gently."
"That's all right, then." Kristoph, Rodan and Arges were going to accompany her to the Midnight Mass at the Église Saint-Laurent, but only as observers of the celebration, not full participants. Rodan was looking forward to seeing the schoolchildren dress the crèche in the church. Kristoph was interested in the rituals of the High Mass from an intellectual standpoint. He had also expressed the view that priestly robes on such important church festivals bore a resemblance to the regalia of the Panopticon ceremonies. Marion wasn't sure if he was being serious about that or just gently mocking the rituals of his own culture.
Marion paid for her collection of Crèche figures, safely wrapped in old newspapers, and sought out a real poissonnier. Smoked salmon was also high on her list of essential luxuries. It was one of the traditional ingredients of the Christmas entrée. In a town associated with a river and its fish stocks that was no difficulty. It was not even as expensive as she might have expected. It was a luxury even people with limited budgets could stretch to.
Another 'essential' for the meal gave her some trouble, not because of scarcity or expense, but because of the ethics of its production.
"The foie gras looks delicious," she said as she moved from the fishmonger to a stall piled high with that far more controversial French delicacy. Goose liver, cooked whole or made into paté or mousse – the difference being determined by the proportion of foie gras to other ingredients – was obviously eaten by all classes of French people at Christmas without very much concern for the welfare of the geese.
Marion was offered a sample by the stall holder and she agreed that the rich, buttery taste was sublime. None of the commercial patés she had eaten as a sandwich ingredient or a salad accompaniment in England came close for flavour and texture.
But was it right to eat such food? For a long time, now, she had become accustomed to synthesised meat that involved no killing of animals. It was the long established way of eating on Gallifrey and on most of the planets she regularly visited. A turkey with no bones, only solid 'meat' was something she was used to seeing at the Christmas dinners she hosted at home on the southern plain. She could enjoy her food without guilt.
But they had decided to have a traditional Human Christmas and a slaughtered and plucked turkey was already hanging in the pantry. She had just added the box of smoked salmon to her purchases. Was foie gras really so very different?
She looked at Rodan, a Gallifreyan child with a fondness for horses and for French culture. It didn't bother her that horsemeat was sold in the boucherie. When they were in China, another culture they both loved, Marion and Rodan both tried not to worry about the tradition there of eating dogs, though they had never knowingly partaken of such meat.
And, after all, she was standing there in fur lined boots and a suede coat, both part of the process of butchering cattle.
Surely it was hypocrisy after all that to have qualms about foie gras just because it was produced by force feeding geese.
She really didn't know the answer to the question. She chose a large box of seasoned and pressed whole foie gras still not certain about the ethical issues. She liked the taste and it was a traditional part of the French Christmas dinner.
Besides, she reasoned again to salve her conscience, both a butcher and fisherman were among the figures she had bought for the Crèche. She was sure a goose keeper wad among the other possible figures. Eating the meat of animals in whole or part was at least as old as the reason for having Christmas at all.
If there was an answer to the question, it was beyond her.
"Can we get some hot cocoa?" Rodan asked. She was puzzled by the indecision she had seen in her foster mother's mind and hoped that she could distract her from what troubled her.
"Yes, that's a very good idea," Marion answered. She headed towards the ad hoc pavement café where hot drinks were being supplied from the front window of one of the old weaver's houses. They placed their orders and were quickly served with steaming mugs of thick hot chocolate laced with mint leaves. They drank slowly, but not so slowly that it got cold before they were done.
"I still have to get chestnuts," Marion noted. "For the stuffing. That's going to be interesting. I've never made chestnut stuffing before. At all my foster homes growing up they just had sage and onion from a packet, and since I've been with Kristoph I've hardly had to cook any meal by myself. This will be a new experience."
"I can help," Rodan pointed out.
"You say that now. Wait until you have to peel three pounds of chestnuts."
"I won't mind," Rodan insisted. "It will be fun. What else must be bought for the meal?"
"Fresh vegetables," Marion said. "And mushrooms. But those can come from the greengrocer tomorrow. I'll look for a cake, though. There are some very nice decorated ones. I suppose I should have planned ahead and made one, but the French idea of a Christmas cake is sponge covered in chocolate icing. I'm really no good at sponges."
Rodan smiled faintly. The very idea of cake was one she had been introduced to by her Human foster mother. Beautiful birthday cakes were one of the things that made her different to other Gallifreyan children. But Marion had not made many of them with a full kitchen staff to bake for her.
"You can choose the cake," Marion said to Rodan.
"No need," said Kristoph, coming to kiss the two of them. Beside him, Arges Mielles presented a basket containing fresh fruit, a bottle of cognac and a beautifully decorated Christmas cake. "We won the raffle going on up by the wall."
"You entered the raffle?" Marion laughed. She had seen the stall where coloured cloakroom tickets were being sold for five sou each. She had bought some herself, though she had not yet checked if she had won anything. But the very idea of a man like Kristoph, with all of his power and influence on his homeworld, his once fearsome reputation as an assassin, his even greater reputation as a diplomat who brokered peace between warring worlds, doing something so ordinary as buying a raffle ticket, amused her.
"A raffle," Kristoph repeated. Of course, he had powers that could probably influence such things, giving him a winning ticket, but he would never do anything so dishonourable. Marion knew that for certain, as much as she knew that the package Arges was concealing contained another raffle prize that was going to be a surprise gift for Rodan. By the shape of the wrapping, it had to be the hand carved wooden horse that had been among the prizes on the stall. Rodan would surely treasure it.
"This isn't from the raffle, but I bought it for you, Lady Marion," Arges added, placing a small, lumpy object wrapped in tissue paper on the table. Marion unwrapped it carefully and was delighted to see another hand carved wooden character for the crèche. This one was le marin, the sailor. It was the closest Earth equivalent to Arges' own job in the Gallifreyan merchant space fleet. With the little figurine he was telling her that he was fully a part of this Christmas that meant so much to her.
She ordered more hot chocolate for everyone knowing that this Christmas was already one of the best even before the day itself.