Marion relaxed on the sofa of the comfortable living room of the home she and Kristoph has lived in for nearly a year now. She had been reading one of her set text books for the year three Modernism course but Virginia Woolf had no hope of holding her attention while Kristoph and Li Tuo were in the room.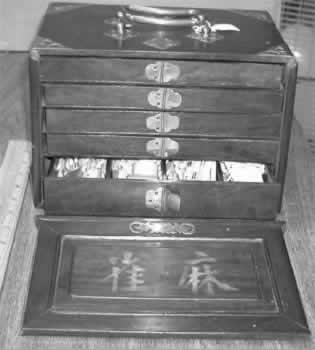 They were playing a game. They said it was multi-dimensional chess. And it did bear a resemblance to the game she knew. But it was made even more complicated by the fact that they didn't even play it on an ordinary board.
They knelt either side of the coffee table and by concentrating hard they 'created' the board as a sort of 'hologram' between them and then moved the pieces with the same mental power.
It was fascinating to watch. Especially as the two were so evenly matched. Every time Kristoph gained a position, Li Tuo countered him. The game went on for an hour of fast, furious competition. The concentration on their faces was almost unbearable to watch.
She began to worry. She remembered what had happened when they fought mentally. Li Tuo had been so very badly injured he had to regenerate.
And he couldn't do that again. He was on his last life.
"Kristoph…." She whispered softly. He glanced around at her momentarily. In that moment Li Tuo made the winning move. Kristoph accepted his defeat gracefully.
"Sorry," she said. "But I thought…. It might be too much for you."
"I know what you were thinking." Kristoph sat up beside her on the sofa and reached to touch her cheek gently. "This isn't the same as a death duel. We are both merely exercising our mental abilities."
"Are you sure?"
"Quite sure. But if it makes you feel better, we will play an ordinary game. One you can play, too. Why don't I make some fresh coffee while you set out the Mah-jongg set that Li Tuo brought us back from his last trip to China."
Marion did so. The set was very beautiful. The board and pieces were made of delicately carved bamboo. She loved the soft sound of them clacking together as they played. And she loved the fact that they were carved in the fifteenth century.
"You really should be more careful," Kristoph told Li Tuo. All these trips in the time vortex. If your TARDIS is detected…"
"I cannot just hide myself away," Li Tuo protested. "I am still a Time Lord, even if I am an exiled one."
"You put yourself at risk," Kristoph argued.
"Please be careful, Li," Marion begged him. "At least… stay on Earth. Kristoph told the High Council that you had left Earth. They won't look for you here."
"I will be careful," he promised her. "If you stop worrying about me, Marion. And think about marrying my best friend."
"I fully intend to marry him once I have finished my university studies. I know it seems pointless. If I am going to get married and have babies and everything, what use is a degree? But I just want to achieve something on my own. Then I will be ready to be a wife and mother."
"Of course you will, my dear," Li Tuo assured her. He smiled at her and at his friend. "If I have one regret about my exile, it is that I shall not see your Alliance in the Panopticon."
"My…" Marion looked startled at that.
"Kristoph is an Oldblood heir. It is his right to have his Alliance of Unity conducted by the Lord High President himself in the Panopticon, before the whole assembly of Time Lords."
"Oh." Marion knew what that meant, of course. She had seen pictures in the Gallifreyan books in Kristoph's private library. It was magnificent. But she had never imagined that kind of elaborate ceremony for herself.
"I thought it would be me and Kristoph, and you at the registry office," she said. "I never thought of it like that."
"Well, think about it," Li Tuo told her. "Talk to Kristoph."
"I will," she answered.
Later, after Li Tuo had left them, she DID talk to him about it.
"Yes," he answered. "I always assumed that would be our wedding. It IS my right. And yours too. As my bride you would be honoured by all of Gallifreyan society. It would be like a royal wedding."
"Me? Royal?" She laughed softly. "Besides, Li Tuo couldn't be there. And he is our best friend."
"Li knows that. He accepts it. But, my dear…"
"It DOES mean a lot to you, doesn't it?"
"It means a great deal to me. I want to be properly and fully married to you in the tradition of my people. Anything else would feel incomplete."
"All right then," she said. "If it makes you happy."
"YOU make me happy," he told her. "But the Alliance would make me happily married."
He smiled and hugged her close as they so often did in the evening before bed. Their own private time for each other.
Their private time was disturbed by an insistent beep that meant an incoming video phone message. Kristoph took it in his study. When he returned he was not happy.
"They've sent a man to look for Li," he said. "Another agent of the CIA. He wants me to tell him all I know."
"When?" she asked.
"In five minutes," he answered.
"He's coming here? To our home?"
"Yes."
"You couldn't put him off?"
"No, I couldn't. Marion… this man is an expert at mind-reading. They call him The Truthtaker. If he scans your mind…"
"He will know that Li is our friend and that you have lied about him leaving the planet."
"Yes. Which is why I have to…. Marion, if there was any other way…" He took hold of her by her shoulders. His hands shook as he did so. "Marion… I want to plant a false memory in your mind. It will suppress everything about our friendship with Li for the past year. It will change your memory of what happened when he kidnapped you. It will… I am sorry, but it will change your FEELINGS about him. I can put it right again afterwards. But it won't be pleasant."
"If it saves Li, I will do it," she promised. "Go ahead."
He put his hands on her temples and concentrated. It didn't hurt physically, but it was, without doubt, the most unpleasant thing she had ever had happen to her mind. She felt all of the pleasant evenings such as the one they had shared tonight, all the dinners, the trips they had taken as three friends together, everything, fading away and instead she could remember only the most terrifying experience of being kidnapped by a man who had physically and mentally tortured her until Kristoph came and fought him.
And when he was done she couldn't remember the good times. Only that pain and torture. She looked at Kristoph and shuddered.
"When your Time Lord investigator is gone, will I be allowed, finally, to forget?" she asked. Kristoph knew from those words that the false implant was complete. Instead of a happy woman who had lived a blissful year with him, she was a traumatised one who had suffered in the aftermath of the hurt caused her by another man.
He had to make it real. For her and for the one who would be here soon.
"I'm sorry, my dear," he said, holding her tightly. "I promise it WILL be over soon."
There was a sound like the TARDIS materialising and a grey rectangular box solidified in front of the drawing room window. Kristoph put one arm around her shoulder as he stood facing the door that was opening in the front of the box.
The man who stepped out was as tall as Kristoph and had a look in his strong features of a man who never lost an argument.
But so did Kristoph. She was startled to see a hard set to his face such as she had not seen since he faced up to the Traitor on that cold mountain a year ago.
"Bolor Hakeon Lundar," Kristoph said in a voice that was chillingly civil.
"Lord De Lœngbærrow," Bolor Lundar replied with a bow that seemed, to Marion, to suggest that Kristoph was higher placed in Gallifreyan society than he was.
"I am not Lord De Lœngbærrow," he said. "That is my father. I have not taken the title of patriarch."
"Executioner," he tried again.
"And that is a redundant title since I am no longer a member of the agency. You may call me Professor. That is my current nomenclature."
"Professor…" Lundar said. "My apologies for my lapse in protocol, and for this incursion into your privacy. But it is necessary. You and this Earth Child ARE the last people to see the Traitor who calls himself Lee alive."
"It was a year ago by Earth time," Kristoph said. "You hardly treated the matter as urgent. My fiancée has tried hard to forget those traumatic events. However, she is prepared to allow you to see her memories of what happened on condition that an end is made of it and she is NEVER subjected to such an ordeal again."
"There can only be one truth. It need not be told more than once."
"Very well. Marion, sit down. You may as well be comfortable." He sat her on the sofa and held her hand as Lundar knelt in front of her and placed his hands on her forehead. Marion gasped as all the painful memories were brought to the forefront of her mind and READ by The Truthtaker.
"Stop it," she screamed after what seemed a long time to recall so much pain. "Don't make me remember any more of it. Please… please don't."
"Enough," Kristoph ordered and Marion felt as if a barrier had been dropped between her and the Truthtaker. "You have seen the testimony of one who has no reason to lie. An innocent woman who was dragged into this sordid situation by the Traitor. He used her to try to trap me. He succeeded in so far as our duel ended in a stalemate and he escaped in his TARDIS. I was able to trace him as far as the Orion space station but after that the trail went cold. I don't believe he is on Earth any longer."
"You delayed the pursuit. Why?"
"Because I was more interested in saving the life of this innocent woman. Yes, I put her life before the pursuit of The Traitor. You may put that in your report. If I was still an active agent of the CIA it might be called dereliction of duty. But your commander knows full well that I tendered my resignation a year before The Traitor forced my hand. I was in no way bound to make any pursuit at all."
"His escape had nothing to do with your former friendship?" Lundar asked, and Marion thought that he was on very dangerous ground. Kristoph's eyes hardened and his nostrils flared. The vein in his neck throbbed. He said nothing out loud, but Marion had a feeling his wrath was being wrought on Lundar telepathically. The expression on his face changed from one of confidence in his own abilities to one of defeat.
"Now go," Kristoph said very quietly but firmly. "Go from my sight. Go from this planet. Go back to Gallifrey and tell them the trail is cold. The Traitor has eluded the CIA and let that be the end of it until such time as he is sighted again in some other place."
"It will be noted that the trail is cold because you chose not to pursue it while it was hot."
"My reputation was secured long ago. This incident will not sour it much. Now go. You have outstayed your welcome in my home."
Lundar bowed formally to Kristoph and a lesser bow, but still respectful, to Marion. Then he turned and returned to his TARDIS. A few moments later it was gone.
"It's all right, Marion," Kristoph told her. "It's all over now. He's gone, and I think he won't be back."
"That was horrible," Marion gasped. "Having to remember…"
"Remember no longer," Kristoph said and again he put his hands on her head and he felt her real memories returning as he opened the part of her memory he had closed off.
"What…." She looked at Kristoph. "Kristoph… what did you do? Which is the truth?"
"That Li has been a good friend to us both for the past year," Kristoph told her. "And you and I did what we must to protect him."
"But the things I remember him doing to me…. Horrible things. Where did that come from?"
"Those horrors were what I went through as I tried to reach you, before I knew the truth, when I believed that Li could have committed such atrocities."
"How do I know that is the truth? How do I really know? Both of you are capable of playing with my mind. Maybe HE is the good man and YOU the one who takes pleasure from torturing me? How can I ever know if you are telling me the truth?"
"Because I love you, Marion, and I would never lie to you. I had to do so when we first met, but since then, I have told you the whole truth about every thing you have asked me. The false memories – they will fade in a little while. They are like sutures that dissolve as a wound heals. Come and sit quietly with me, and you will see that I am right.
He was right. Little by little what had seemed an immediate and dreadful memory began to feel more unreal and the happiness they had known filled her mind. After a while she was just aware of the false memory in the back of her mind, as something not quite real, a bad dream or a snippet of a film she hadn't liked very much.
"What about Li?" she said at last. "Is he…"
"Li is safe. Lundar believes he is in another galaxy. We can all breathe easy again."
"Are you sure?" she asked. "What if he only pretended to leave…"
Kristoph took her hand and led her to the study. At what looked like an ordinary desktop computer he typed in a code and the screen connected with the videophone in he High Council of Gallifrey.
"Remonte, my brother," he said with a smile as a young-middle-aged man with eyes the same colour as his own appeared on the screen. "Does the commander of the CIA still owe you a favour?"
"Yes, he does," Remonte answered.
"Where would our society be without nepotism and backhand dealing?"
"Possibly much worse than it is," Remonte noted. "What do you need?"
"Bolor Hakeon Lundar recalled to Gallifrey immediately and the search for Lee Koschei Oakdaene buried in the cold case archive. I know I can't stop the pursuit altogether, but I would prefer it to be left alone for a while.
"Shouldn't be a problem," Remonte said. "How are you, brother? Are you still insisting on living so far from home?"
"I am," he answered. "I am happy here."
"So I see," his brother noted as he glanced at Marion by his side. "Mother said she was a pretty young woman. If you are sure that is the life you wish to live…"
"It is," Kristoph insisted. "And it would be a better one without CIA agents materialising in our drawing room."
"I'll see to it," Remonte promised. "Good luck to you, my brother."
He broke the connection. Kristoph turned and took Marion in his arms gently.
"Yes, our government is more than a little susceptible to corruption. I am ashamed to have used that fact to my own advantage. But I would do much more to preserve the life you and I, and Li, have chosen to live."
Marion nodded. She felt slightly in shock still. And that glimpse of the dirty side of Gallifreyan politics compounded it.
"If you were not a good man, with such power…the thing you did with my head, the way you can control people…"
"Yes," he said. "That is why we need men like Lundar. I am doing him a disservice both in my deception and in having him recalled. He is a good man who works to prevent those who would misuse the power you have seen such a demonstration of. He does the work I once did, and does it honourably. And I hope he will continue to do so anywhere else but here."
She nodded. She understood. Gallifrey was no more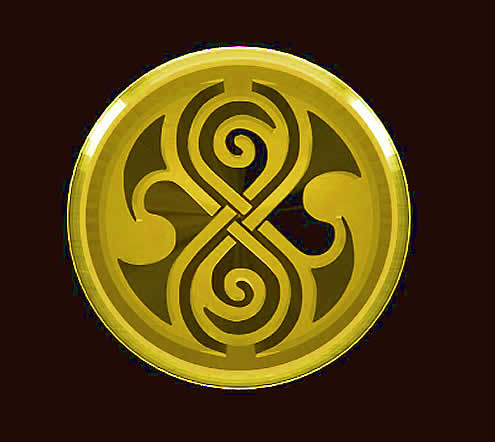 of a utopia than Earth was. It had its dark as well as its light. And grey areas where Kristoph, Li, Lundar, even his brother Remonte, found themselves forced to walk by circumstances.
"I understand," she said. "And I forgive you." She let him hold her near now, and was glad that the feel of his arms around her was still as precious. This insight into the grey areas had not tainted their love.
"Will you tell Li?" she asked. "He should know they were on to him."
"I will tell him tomorrow. When we go to lunch at his house. Meantime, you, my love, need a cup of cocoa and a good night's sleep to wash away the residual shock of coming back from the memory implant. After that, we need never think of this incident again."